Don't come to Vieques ...if you want shopping malls, casinos, or an all-inclusive resort experience.
But please DO come ...if you want to explore and adventure outdoors, to enjoy a slower pace, to see the Caribbean of decades past, to bask in the sunshine, cooled by the trade winds.
And take a few minutes ahead of time, each morning if you don't want to think too far ahead, to make a simple plan for each day, since there's so much here you will not want to miss!!  
Beaches, Beaches, Beaches

You'll discover a huge number and variety of beaches here on Vieques, so try a few before you pick a favorite.
We devote several pages to our favorites --click on the buttons above-- but right below is the beach that's closest to Casa Orquidea,  offering the widest range of conveniences right nearby, one you'll probably "hit" quite often.  It's our "Home Beach", a block away, along the shores of Esperanza Bay.
Esperanza Beach --
drop off your bags,
throw on a suit, grab a towel, get yourself down the hill and jump right in. 
...like a good old friend, always available, always familiar, never too demanding.  
...restaurants, bars, shopping, culture, internet, and adventures, all just a short walk away.
...a steady, gentle current flows from East to West.
...see schools of fish, large and small, gathered under the piers.
...swim out to Cayo Afuera, for snorkeling, and see turtles and rays along the route.
...rent kayaks, board fishing boats, or dinghy out for a sail on
Marauder.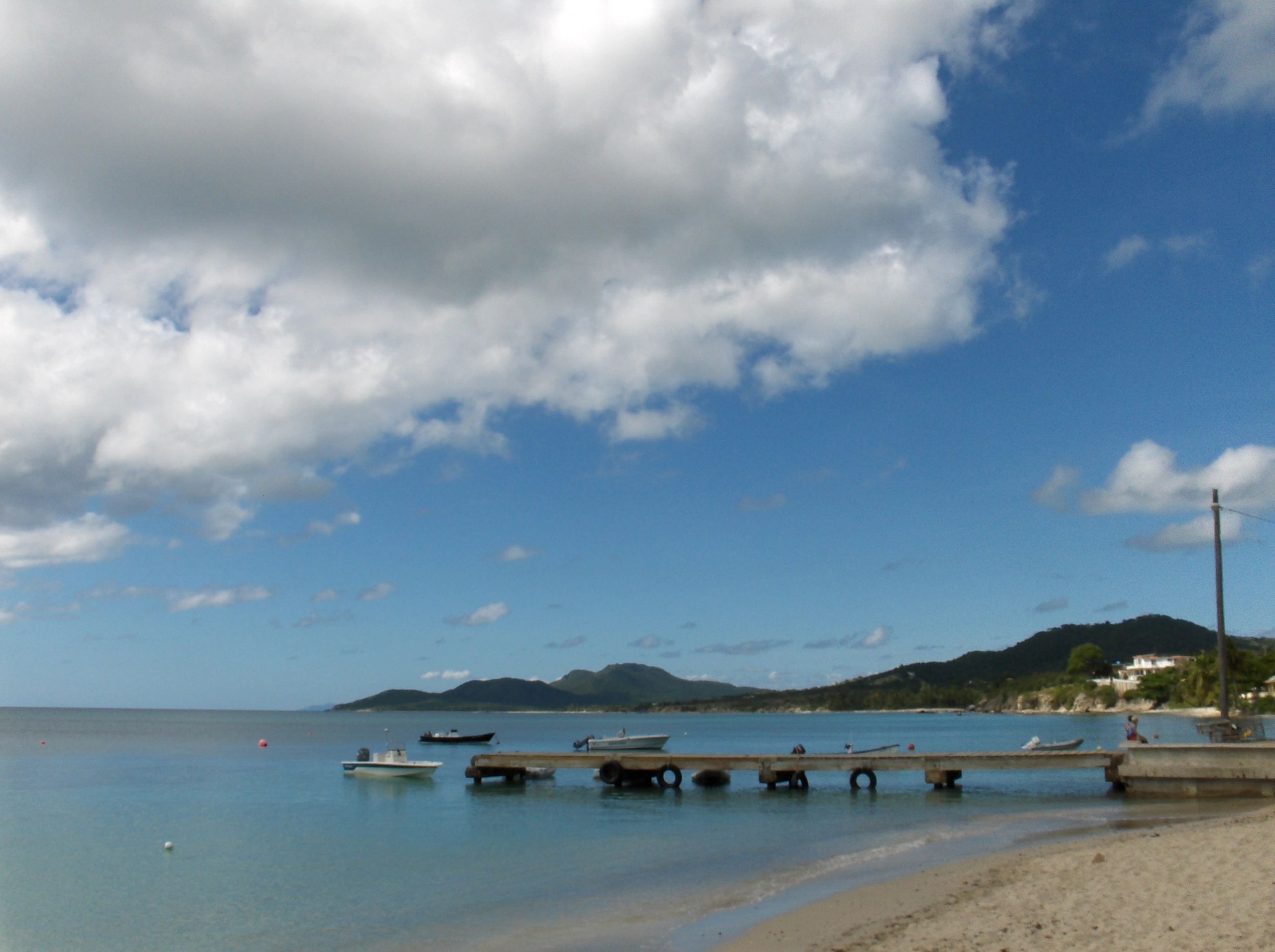 The Little Pier, looking West toward Monte Pirata, Vieques' highest point.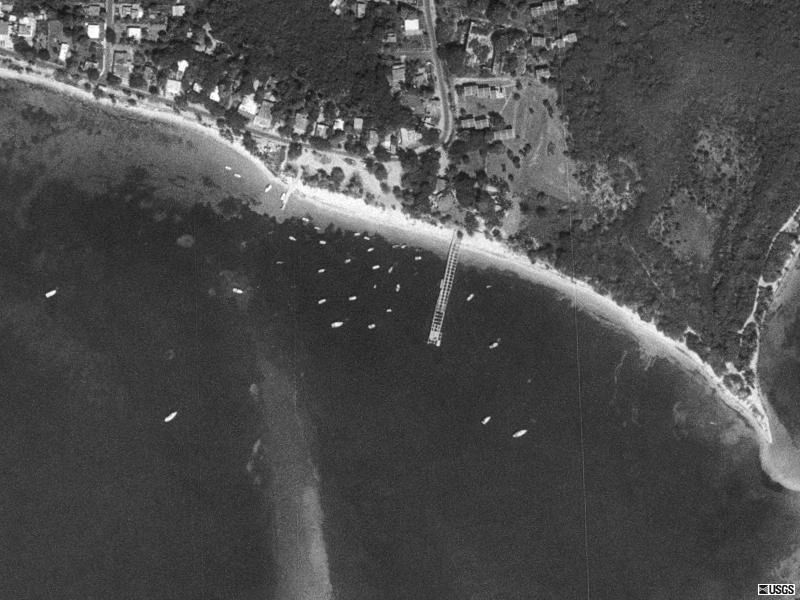 Esperanza Beach from high above, with its two piers --the vertical sandbar runs out toward the island, Cayo Afuera.

The Bio Bay Tour

Words fail to describe the experience --pick the night with the least moonlight, choose your tour (platform boat or kayak), bring your mask and snorkel and be ready for a unique adventure!  DO NOT MISS THIS!
Check dates for Vieques Bio-Bay Tour? (your dates, "state" is Puerto Rico, for "town" use Fajardo)

Abe's Snorkeling --the VERY BEST!

Swimming, Snorkeling and SCUBA

First, an important request for ALL who appreciate the beauty and importance of our beautiful coral reefs and fantastic marine life:  simply stated, DO NOT TOUCH!  This means do not touch, do not feel, do not pick up, do not walk on or stand on, or in any way disturb our precious underwater world!  Please do not think, "It's OK for me, this once..."  Taking a guided tour is a great way to get going on a week of snorkeling --you'll learn what to look for and where, and all the best practices.
 
Walk-in Snorkeling - Esperanza Bay has both piers that shelter fish, or swim on out to Cayo Afuera, about 500 yards offshore.  Monte Santo Playa, on the North coast, is excellent if seas have been calm for a while.  Green Beach offers a nice spot at its South end, a good 300 - 500 yard swim from most points, but worth it.  Media Luna has little fish and an occasional spotted eagle ray but can sometimes surprise with more --turtles and starfish aren't unknown there.  Red and Blue Beaches have rocky points and small islands that are interesting, particularly in the very early morning.  If these don't keep you busy...

Boat-to Snorkeling - the best-known offshore snorkeling is Blue Tang Reef.  If you can swing it, have a guide take you out --it's acknowledged as the best total package of fish and coral viewing in Vieques.

SCUBA - Nan-Sea Charters will pick you up at the Little Pier and offers all levels of undersea adventure.

Sailing
Marauder and a few others are available for wonderful sailing experiences.

Biking or Horseback Riding
Black Beard Sports, downtown (in Isabela Segunda), and Vieques Adventure Company, can arrange excellent bikes and the best advice on routes and tours.

Expediciones en Bieke for horseback rides, any experience level, call Dondy and Elizabeth at 787-435-0073.

Fishing - Deep Sea or Fly
Whatever your preference, there are great choices in both categories here.

Deep Sea tours by Vieques Charters

Fly fishing tours by Wild Fly

Or ask in Bili Restaurant, along the Malecon in Esperanza, for Miguel.

Places to Go
Vieques Conservation & Historical Trust - right in Esperanza, a nice museum, consistent internet service with computers to use or bring your own, and a gift shop from which you will not want to leave empty-handed.

"Downtown" Isabela Segunda - Bank, ATMs, internet (at Roy's), groceries, churches, restaurants, hardware, clothing, sporting goods, doctors, lawyers, accountants --and the Ferry Dock, of course.

La Mula - The Historic Lighthouse - downtown, just past the Ferry Dock and up the windy little street.

El Fortin Conde Marisol - The Fort - near downtown, this was the last fort built by the Spanish anywhere in the New World, in 1843, with a superb view of Isabela Segunda, Culebra and the main island of Puerto Rico, an evocative collection of historical artifacts, and a very nice art gallery with gift shop. 

The Cockfights at La Gallera - pretend you're Hunter Thompson, covering the event for the San Juan Star, as he did so many decades ago.  That will at least give you a pretense for taking in all the intricacies of a very popular local attraction, including the elaborate ritual, the drinking, and the betting.

Laguna Kiani - on the way to or from Green Beach, there's a quiet wooden catwalk into the mangrove lagoon that takes only a few minutes to enjoy, or a few hours for an avid birdwatcher on a good day.

The Old Ceiba Tree - also on the way to Green, this humongous, 400-year old specimen is a must-see. 

Lots of Art Galleries - Casa Vieja, Ileana Jove Glass Art Studio, Siddhia Hutchinson, River Karmen Studio, Taina Pottery Workshop.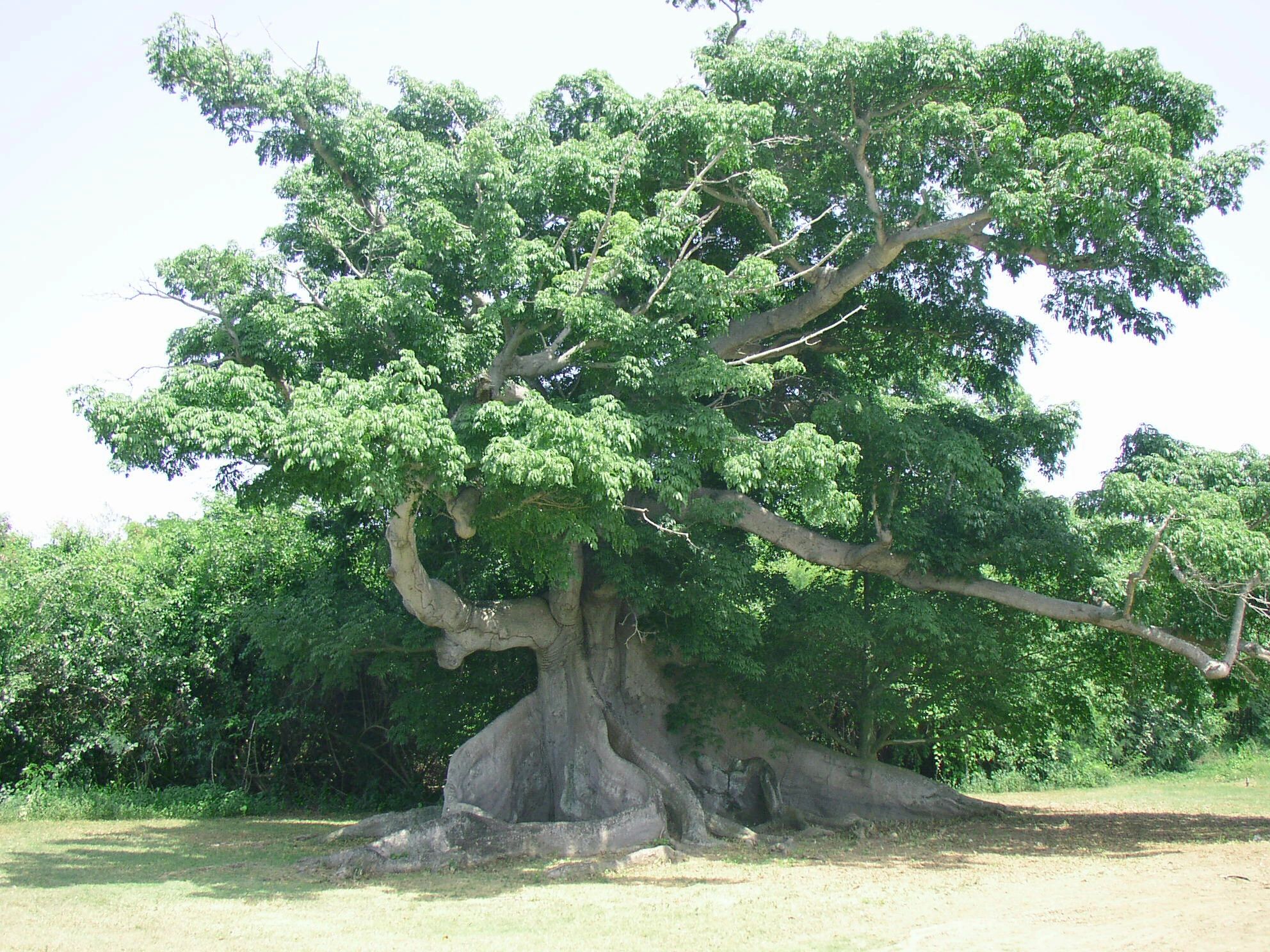 The Old Ceiba Tree