The Vieques National Wildlife Refuge will make for a wonderful Second Beach Day

Innumerable beaches line the 25-mile coastline of what was once the U.S. Navy's Camp Garcia.   You'll hear many tales of places called Secret Beach, Orchid Beach, La Playilla, Silver Beach, Purple Beach, even Devil's Beach.  And it can be fun to venture down the many narrow, dune roads in what's now the major part of Vieques National Wildlife Refuge, operated by the U.S. Fish & Wildlife Service, to find an "undiscovered" beach to have all for yourself.  But the main attractions out here are still the bigger beaches, known by their simple Navy names, Red Beach and Blue Beach.

Both these beaches have several "bohios" (bo-HEE-yo), or beachfront gazebos, along the sand.  These offer a great place to set up camp for the day --providing space for coolers, toys, and all your stuff, with benches..and blessed shade, otherwise in short supply on these magnificent stretches of white sand, gentle surf and stunning vistas.

Red Beach --or if you prefer its original name, Playa del Corcho, or Cork Beach.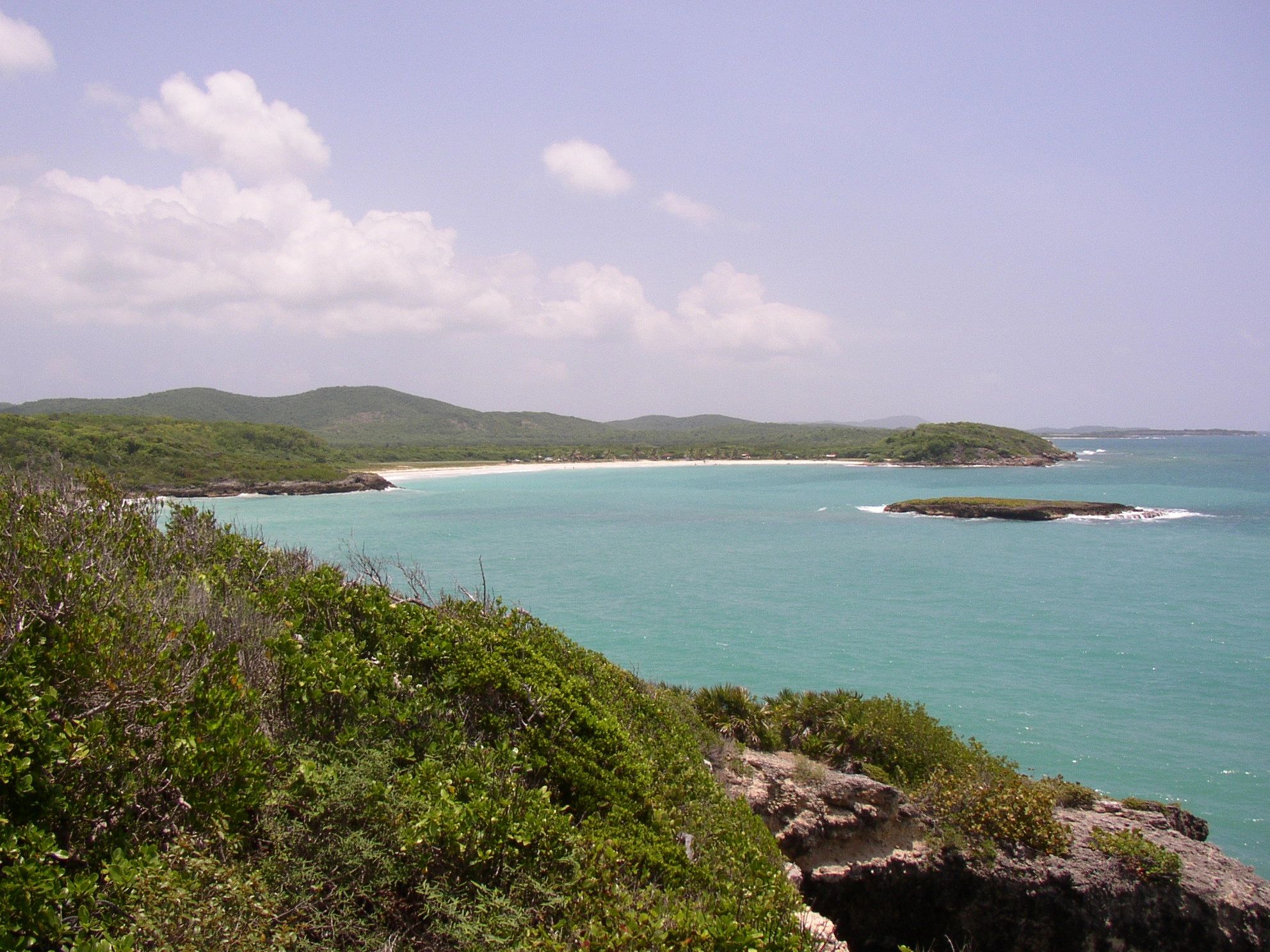 The little island is Cayo Corcho, or Cork Key.



USGS aerial shot of Red Beach, on the right side of the bay -Red's wild twin, to the left, is called Garcia Beach.

Blue Beach --or if you prefer its original name, Playa de la Chiva, meaning Nanny-Goat Beach.
Here, you'll want to lay claim to your bohio first, then make sure you take the rest of the drive, all the way out and up, to the far point of the (new!) gravel road, where you'll get one of the most beautiful views on the island.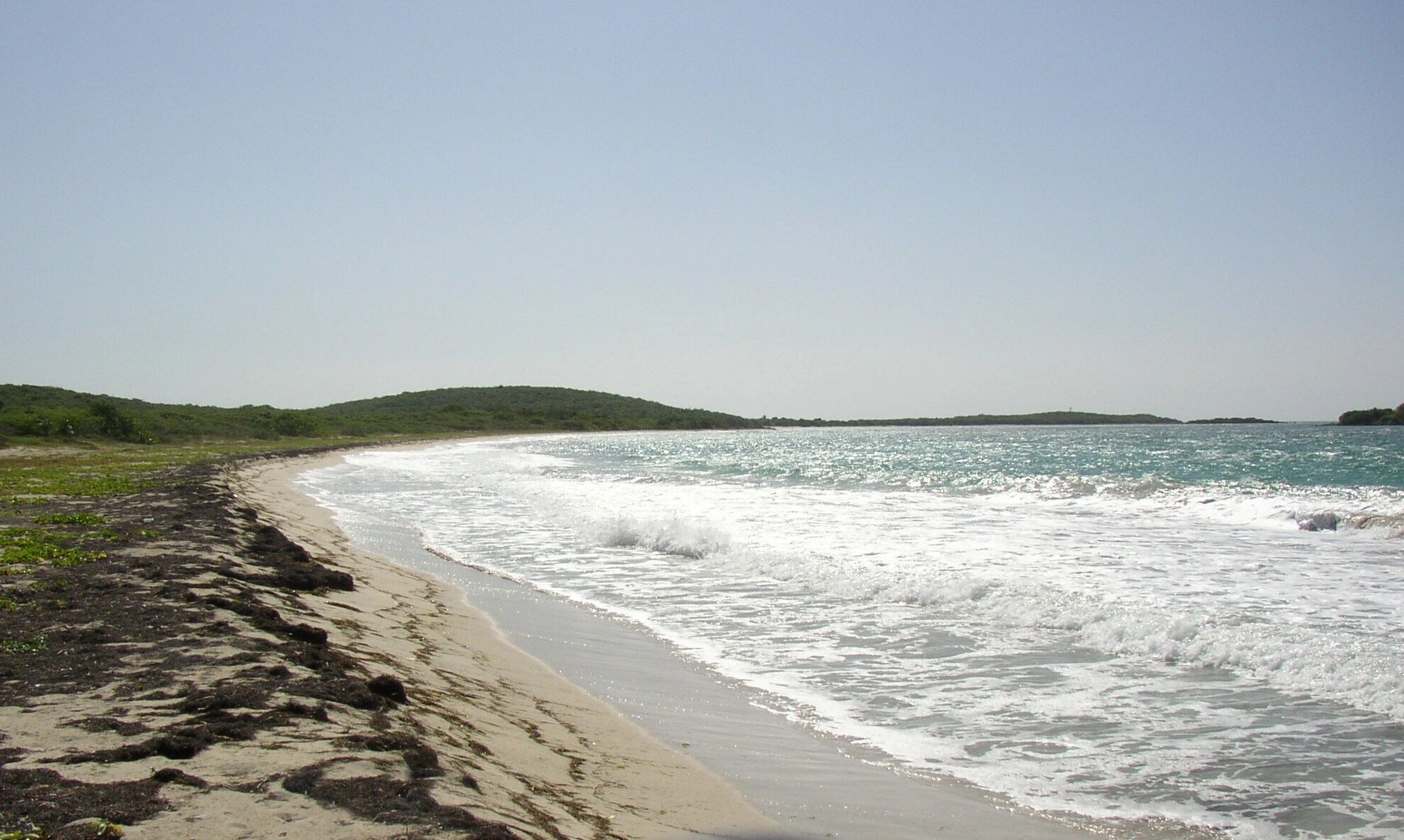 An undeveloped stretch of Blue Beach


USGS aerial shot of Blue Beach --note Blue Tang Reef offshore, lower right.